SPECIAL: VulvaVariety on 17 August 2019
A new exciting journey to your femininity!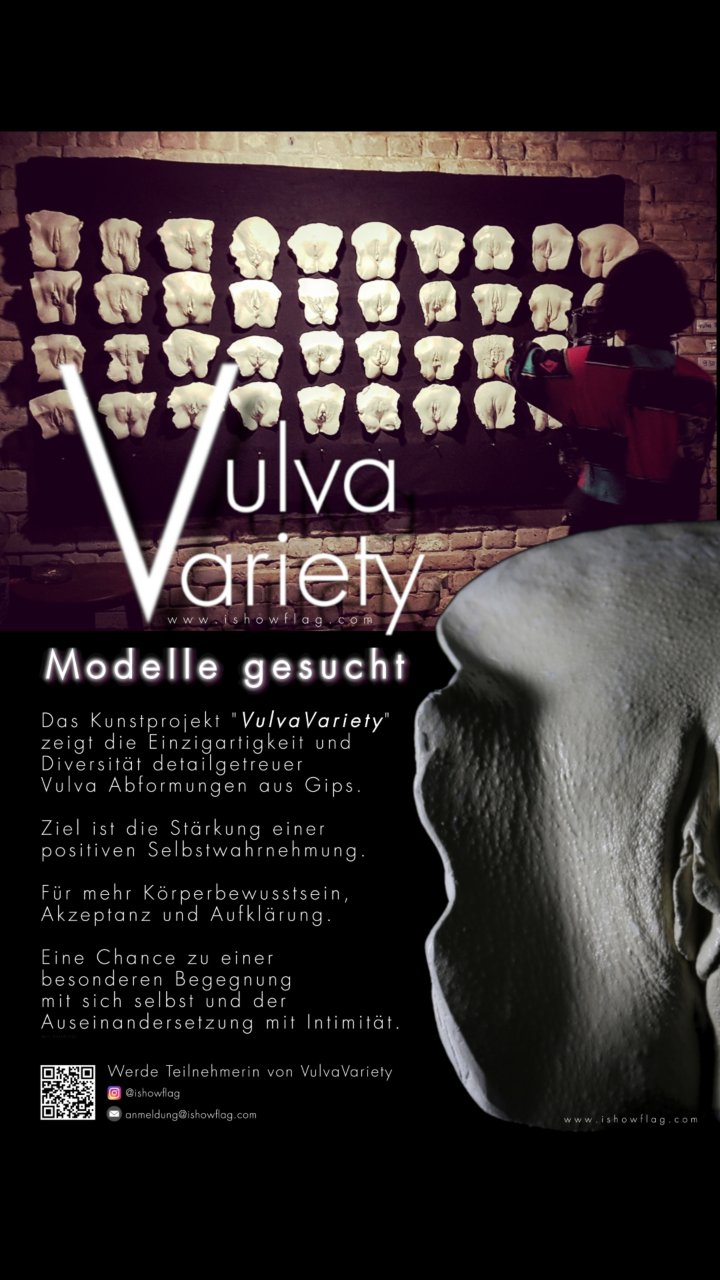 The art project "VulvaVariety" shows the uniqueness and diversity of detailed plaster vulva impressions. The aim is to strengthen a positive self-perception. For more body awareness, acceptance and enlightenment. A chance for a special encounter with yourself!
Enthused by this project I invited Mirko Hecht to Basel, so that you too can take part and get an imprint of your vulva.
There is the possibility to make only the experience of the imprint and to make it available to the project VulvaVariety or to get your own imprint for yourself.
Here are some impressions of previous events: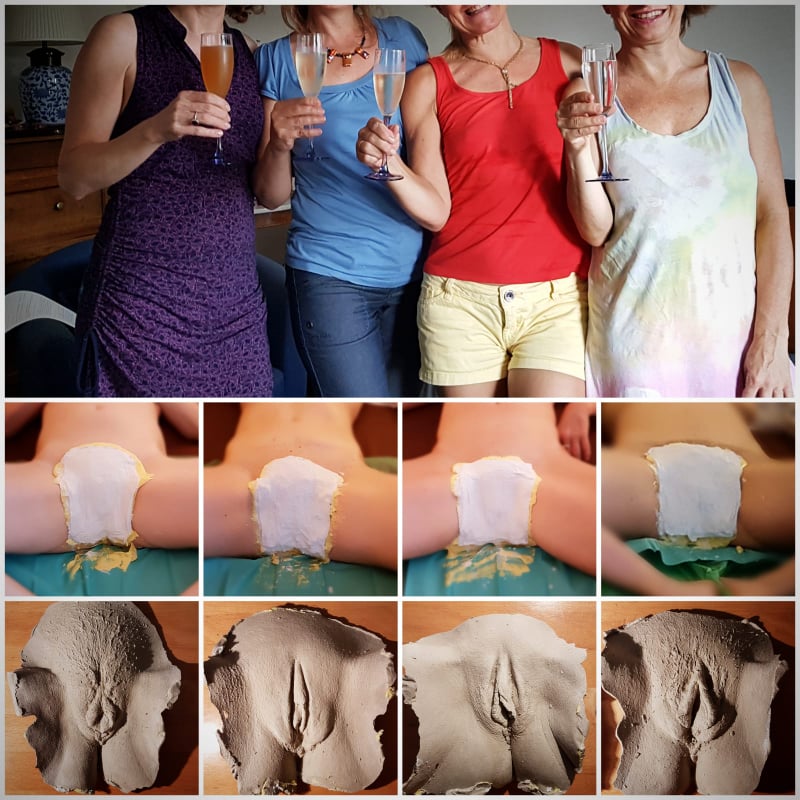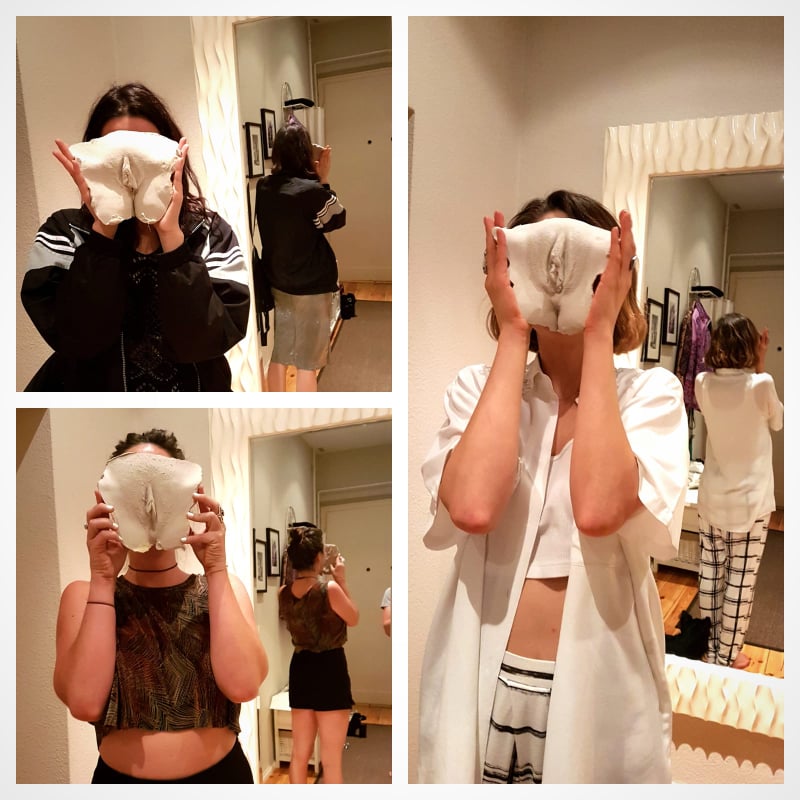 Jorinde, a former participant, shares her thoughts about VulvaVariety here to encourage other women (sorry, only in German)! She is a student, blogger and WAKE UP comedy inventor (http://jorinde.ch, Instagram: @jorindeundjoringelundsoweiter):
Date in Basel: Saturday 17.08.2019
Time: approx. 20 min within 9 - 17 o'clock
After registration you will be given the opportunity to choose a date within the event timeframe. Depending on the number of participants and your wishes, an optional supporting programme, e.g. a discussion round, will be offered.
Minimum number of participants: 6
Location: Praxis onvana, Frobenstrasse 65, CH-4053 Basel, Switzerland
Cost:
if you provide the imprint to VulvaVariety free of charge
if you would like to receive your own imprint 60 CHF
The registration fee is 60 CHF. This will be 100% refunded if the participation has taken place and you do not want to have an extra imprint for yourself. If you choose the option "own imprint" it will cover these costs. You can transfer the registration fee to the postal account 40-710948-6, Marion Heine, 4053 Basel, IBAN: CH35 0900 0000 4071 0948 6, BIC: POFICHBEXXX.
Registration: please register as soon as possible to ensure that the event can take place. The number of participants is limited.
Further information: can be found on the registration form and if there is still something open, please feel free to contact me.
Further information on the procedure
When registering, you are welcome to specify your preferred time, which we will take into account as far as possible. Flexibility in terms of time helps us with the planning; you will receive a final time promise as soon as there are so many registrations that a schedule can be drawn up. We will probably work in three blocks:
Block A 09:00 - 11:00 (max. 6 participants)
Block B 12:00 - 14:00 (max. 6 participants)
Block C 15:00 - 17:00 (max. 6 participants)
Depending on the number of participants, the block times can also shift.

Privacy
There will be a waiting room where depending on the number of participants and their interest a supporting programme may take place. The imprint will be taken in a separate room, where only Mirko and possibly me will be present, so that your privacy is protected. Of course you are free to take your girlfriends with you to this experience into the imprinting room, you decide that yourself how you would like to arrange it.

The moulding process
Before the actual moulding process, a declaration of consent must be completed and signed again. This secures legal rights and obligations for Mirko as an artist as well as for you as a model.
The moulding process takes about 5 minutes. The imprinting material is pure alginate (dental imprint material). Alginate is purely biological, vegan and allergy-free. It is a powder which is mixed with cold water to a viscous mass. After about 1 minute this mass solidifies to a silicon-like skin. This is stabilized with plaster bandages for shaping and can be removed from the body after about 3 minutes (negative imprint. If you are completely intimately shaved, it almost dissolves by itself, if hairs are present, it may pull a little. In a second step, this negative imprint is brushed layer by layer with a high-quality plaster and poured out. This takes about 5 minutes per negative imprint. The removal from the mould can take place after 45 minutes at the earliest. The finished imprint is then removed from the alginate mould and the alginate residues are removed. The cleaning of the edges is the last step. This imprint then needs about 14 days drying time before it can be varnished or otherwise surface processed.
Your negative imprint is poured out after time block A, B or C and is ready for collection after approx. 2 hours at the earliest. If you don't want to or can't accept a waiting time, there is the possibility of shipping (additional costs) or a pick-up in the practice after individual arrangement.

Hair/Intimpiercings
In general you can also take an imprint of any genital piercing. An imprint can also be taken with intimate hair. Depending on hair density and piercings, it will take a little longer to loosen the alginate and can slightly pull.

Anonymity
The data collected are purely for formal and legal protection. You are free to choose which data or images may be published. You can specify this on the declaration of consent.

Further use of the imprint
If you have chosen the option "incl. own print", you will of course get one and another one is property of the artist. This will be used for exhibitions and further processing, e.g. sculptures, vulva soaps, wax illustrations etc..

If you have any further questions, please feel free to contact me.

I'm glad if you're with me! >> Registration